HUGE WIN FOR COMMUNITY SPORT IN MOONEE VALLEY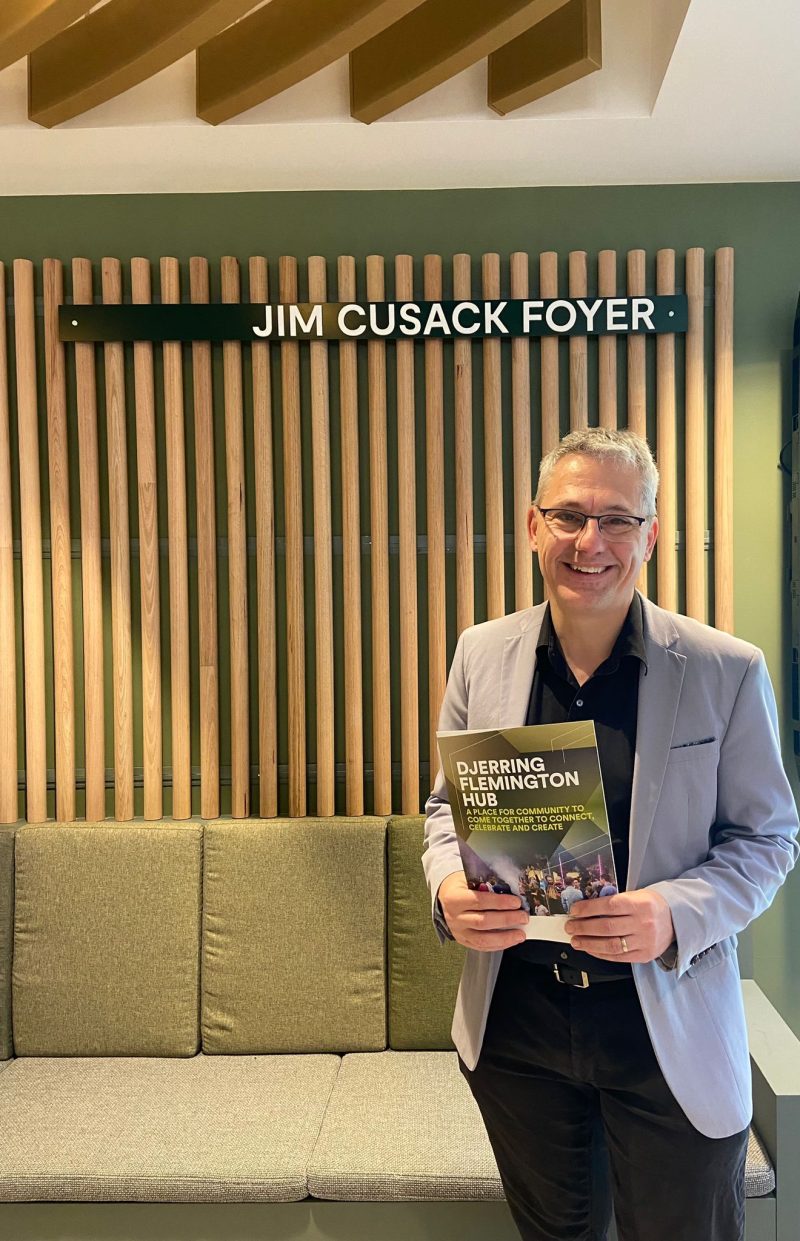 9 September 2023
Community sport in Moonee Valley scored a huge win today, thanks to the opening of the Djerring Flemington Hub and Debneys Park, backed by the Victorian Government.
Member for Essendon Danny Pearson today joined community representatives to officially open the new facilities, supported by $5 million from the Victorian Government's Community Sports Infrastructure Stimulus Program.
Debneys Park is regularly used by more than 1,275 participants from the Newmarket Phoenix Football Club, Essendon Royals Soccer Club, Western Leadbeaters Cricket Club and Strathmore Cricket Club.
Works have replaced the previous, ageing facilities with a modern, female-friendly and more accessible multi-sport hub.
The park now offers two soccer pitches, a synthetic cricket pitch, 100 lux LED sports lighting, a three-wicket cricket training facility, and two multi-lined outdoor basketball courts.
Inside the Djerring Flemington Hub, participants will have access to four female friendly change rooms, a multi-purpose recreation hall, a social room and canteen. first aid room and umpires' room.
The new facilities will be a game-changer for local clubs and the community, and will mean even more people, particularly women and girls, can play community sport, inspired by our record-breaking Matildas.
The Victorian Budget 2023-24 is providing more than $213 million to deliver and improve community sports infrastructure and support initiatives that boost participation and inclusion in local sports clubs and organisations. It's part of the more than $1.9 billion invested in community sport and recreation infrastructure since 2014.
Mr Pearson acknowledged Moonee Valley City Council for its commitment and significant $27.3 million financial contribution to the project.
For more information about infrastructure grant opportunities available through the Victorian Government visit sport.vic.gov.au
Quotes attributable to Member for Essendon Danny Pearson
"Debneys Park is home for so many talented clubs and athletes – I'm very pleased to see they now have appropriate facilities they can be proud of."
"These upgrades mean our resident clubs can expand their programs and welcome more people, particularly women and girls, into community sport."
"Better facilities like these make it easier for Victorians to get active and enjoy the health and wellbeing benefits that sport and recreation can offer."