DOING WHAT MATTERS FOR ESSENDON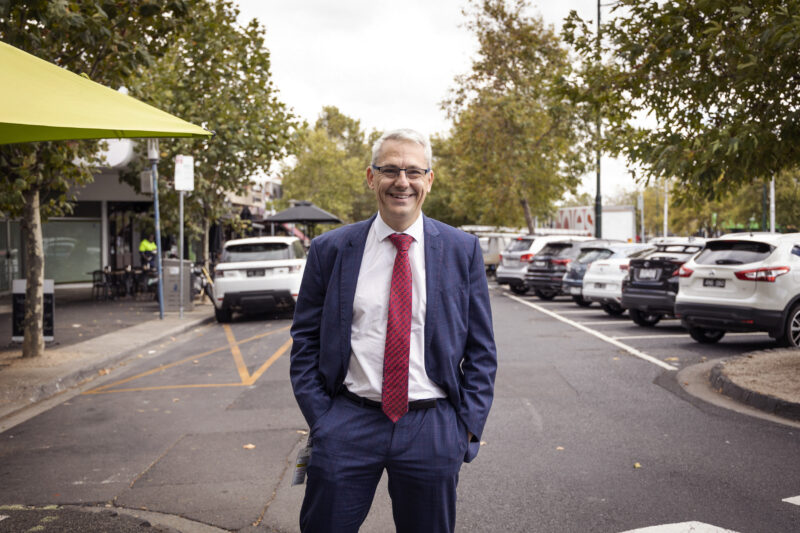 23 May 2023 
The Andrews Labor Government is getting on with delivering on its election promises for our community – investing in what matters for the people of Essendon. 
We haven't wasted a day delivering the services and projects that matter to Victorians. With the Victorian Budget 2023/24, we're getting on with doing what we said we'd do. 
Victorians remember the State Electricity Commission (SEC): it meant a fair deal on your power prices and good, stable jobs for workers.   
That's why we're bringing it back – to drive down power bills and create thousands of jobs in renewable, government-owned energy.   
An initial $1 billion investment in the SEC will help deliver 4.5 gigawatts of power – the equivalent replacement capacity of Loy Yang A – through renewable energy projects.   
Bringing back the SEC won't just mean more renewable energy, lower power bills and reduced carbon emissions – it'll also help create 59,000 jobs.  
Every family should have a great local school to send their kids to. With this Budget, we'll kickstart planning to upgrade Essendon Primary School.  
We'll also provide $2 million for St Monica's Primary School as part of our support for the low-fee Catholic and independent sector – so families in our area can access first-rate facilities, no matter where they choose to send their kids to school. 
With 90 per cent of a child's brain developing before the age of five, early education has the most profound impact on how our kids develop.  
That's why we're delivering Free Kinder for three and four-year-olds, establishing Pre-Prep, and upgrading or providing new equipment to kinders across the state, so Victorian kids can get the best start for the best life. 
Victorians should be able to get the healthcare they need, when they need it, close to home. That's why we're investing almost $58 million to create 20 comprehensive Women's Health Clinics across the state – ensuring women and their health are given the focus, funding and respect they deserve.  
The new women's health clinic at Footscray Hospital will change the way women's health issues in the west are treated, providing care and support for conditions like endometriosis, pelvic pain, polycystic ovary syndrome (PCOS), perimenopause and menopause. 
We've made it free to study nursing and enshrined nurse-to-patient ratios in law. Now, we'll do even more to give nurses the support they need to keep caring for Victorians. 
More than $154 million will put more nursing staff in intensive care, high dependency and coronary care units – and more nurses and midwives in our maternity services.  
As part of this package, we'll make sure Victoria is the best place to be a nurse – with sign-on bonuses for graduate nurses and midwives, funding to attract more international healthcare workers, scholarships for nurses to upskill and the recruitment of an extra 450 nurses. 
Sport is such a big part of our community, helping families in Essendon to stay active and get engaged. We'll upgrade changerooms at Walter St Reserve, home of the Ascot Vale Panthers, giving locals more opportunities to come together while supporting the next generation of sporting greats. 
We'll also provide $300,000 to upgrade the Fanny Street Reserve bike track for local cyclists. 
We're backing the community organisations that provide care, support and services to help Victorians when they need it the most.  
Everyone in Essendon knows what a massive contribution the Moonee Valley Legal Service makes to our community, and we're pleased to support their work with a $100,000 grant. 
Local families and their four-legged friends will have more places to stretch their legs, with the Labor Government delivering on its election promise of an upgraded dog park for Flemington with a $400,000 grant. 
These are the things that matter – and the things we promised to Victorians.  
And with this Budget, we're getting on with delivering every election commitment we made at the last election. 
Quotes attributable to Member for Essendon Danny Pearson  
"With this Budget, we're delivering on all the election promises we made to the people of Essendon – investing in the schools, healthcare and community spaces that matter to our area." 
"From kinder right through to TAFE – education changes lives. That's why we're investing in the schools our growing suburbs need now and into the future."