WORKS ON NEW ASCOT VALE PAVILION UNDERWAY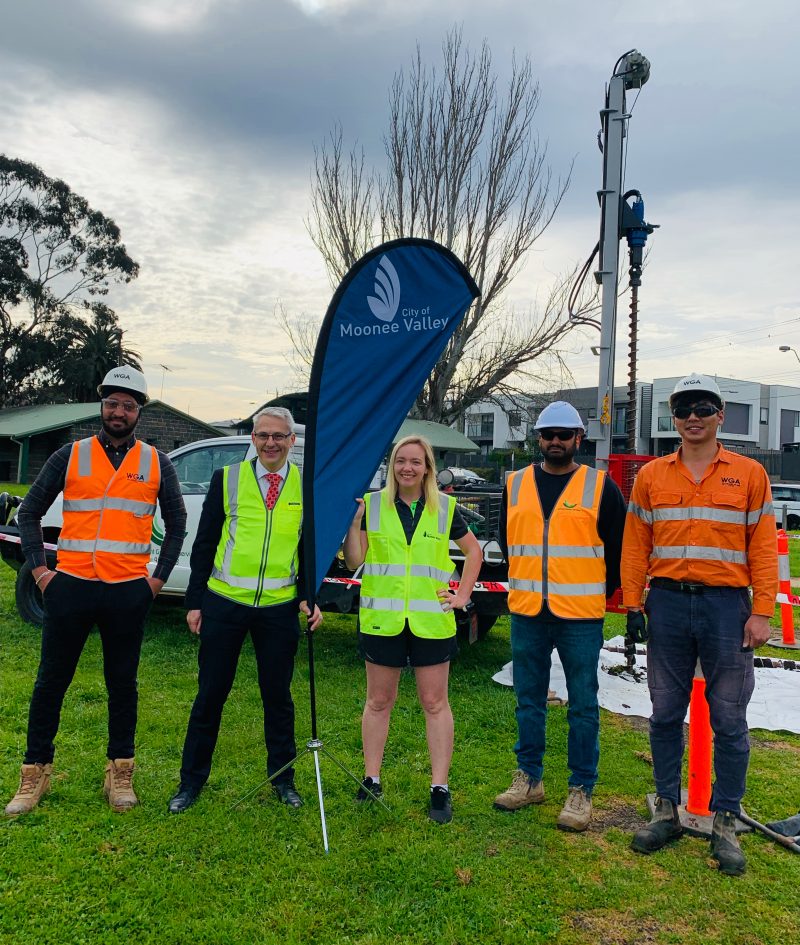 11 October 2022
The Andrews Labor Government is keeping netballers and tennis players on court in Ascot Vale with a new pavilion at Fairbairn Park underway.
Member for Essendon Danny Pearson today joined Moonee Valley City Council Mayor Samantha Byrne to inspect the site of the redevelopment, made possible by a Labor Government investment of $500,000 from the Female Friendly Facilities Fund.
The courts are home to Essendon District Netball Association, St Therese's Netball Club, St John's Uniting Netball Club, Kensington Junior Netball Club, Ascot Vale Tennis Club and many more.
The new pavilion will feature four female friendly change rooms, an umpire change room, an office, first aid room, accessible toilets, a kiosk and storage areas.
Once complete the venue will not only be a boost for local clubs and their players but will also provide new spaces for community groups to gather and meet and develop local programs.
The project is expected to be complete by May 2024.
Since 2014 the Government has invested more than $1.6 billion in community sport and recreation infrastructure.
This investment is backed by the recent release of the Government's Fair Access Policy Roadmap aimed at ensuring women and girls get equal access to community sports grounds across the state.
From play space redevelopments to new pavilions, investments like these are all about creating jobs, stimulating local economies, and improving the health, wellbeing, and social outcomes for Victorian communities.
Mr Pearson acknowledged Moonee Valley City Council for its $1.18 million contribution to the project.
Quotes attributable to Member for Essendon Danny Pearson
"Grassroots sport in Ascot Vale is booming and that's why we're doing what matters and ensuring people have access to courts, pitches and ovals so they can get out and get active."
"This new pavilion will provide even more reasons for netballers and tennis players to get involved."
Quotes attributable to Minister for Community Sport Ros Spence
"Women and girls deserve the same opportunities as men in community sport and that's why these upgrades in Ascot Vale are so important."
"The Andrews Labor Government is focused on investing in female friendly changerooms and upgrades at community sports grounds so everyone can get involved."