Creating safer roads in Essendon and Strathmore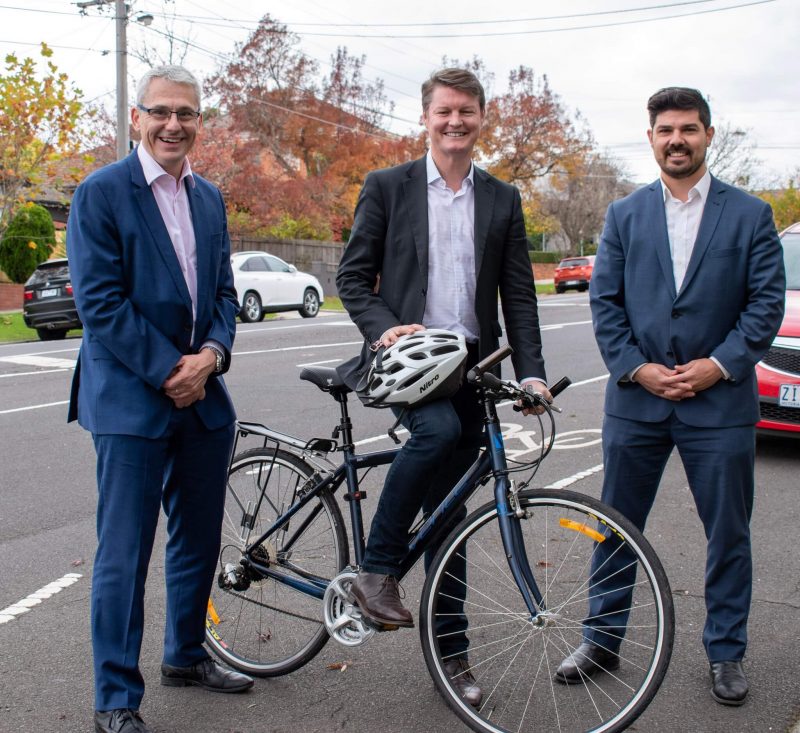 May 2022
Cyclists and pedestrians in Melbourne's north-west will soon have smoother, safer connections through their community thanks to upgrades to bike lanes and traffic reducing measures. The Andrews Labor Government's $3.5 million upgrade along Woodland Street in Essendon will encourage active transport and improve access to local schools, churches, shops, parks and public transport.
To improve connectivity, the existing on-road bike lane between Napier Street and Pascoe Avenue will extend to reach the Napier Street and Woodland Street intersection at one side, and Strathmore Train Station at the other end. New kerbs, raised platform, zebra crossings and other improvements will make it safer for people walking, especially school children. To ensure all road users can continue to safely share Woodland Street, a 40km/h speed limit will be introduced between The Crossway and Woodvale Grove, making it consistent along this road.
The construction of new concrete centre medians will also encourage drivers to slow down, while green bicycle pavement markings will highlight locations where vehicles and cyclists might interact. Considered an important route as part of the Strategic Cycling Corridor (SCC), Woodland Street provideslocal access to Saint Vincent de Paul Primary School, Strathmore station, Napier Park, and the Strathmore shopping strip.
The Labor Government is delivering active transport projects across Melbourne and local suburbs as part of a $15.3 million program to better connect our suburbs with easy, safe and enjoyable paths and crossings. Works will commence next month and be completed late-2022.
Quotes attributable to Minister for Roads and Road Safety and Member for Niddrie Ben Carroll
"We're making it easier for cyclists and pedestrians to get to local schools, shops, and other services through Woodland Street in a safe and healthy way."
"We know how important active transport options are for the community in Strathmore and Essendon, which is why we are investing in upgrading accessibility for cyclists on Woodland Street."
Quote attributable to Member for Essendon Danny Pearson
"We're providing alternative travel options for the community – creating a safer transfer network whether on foot or behind the wheel."